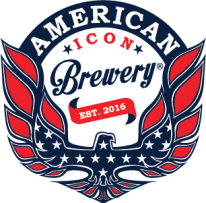 Established in 2016.

American Icon Brewery was inspired by and brought to life by its home, the nearly 100-year-old Historic Diesel Plant - an iconic American building. As the flagship of Vero Beach's downtown arts district, AIB's mission is to serve fresh, quality beer and homemade food in a relaxed atmosphere that everyone can enjoy. American Icon is more than a brewery - it is a culture and an experience.

The brewery's focus is to create balanced, approachable and interesting handcrafted beers while AIB's brewpub will share the same commitment to quality using only fresh, local ingredients.

Honoring American values like innovation, hard work, courage, and perseverance - American Icon Brewery raises the bar for best in class brewpubs.
---


Vero Bowl/Stuart Bowl - Lanes and Lounge. The Treasure Coast's premier family entertainment centers, blend bowling into a fashionable atmosphere featuring plush custom seating, special effects lights, surround sound, lane-side food and beverage service, exceptional menu choices, billiards and walls of HD projection screens. Our luxury lanes feature the latest technology, while the incredible contemporary yet warm environment creates a perfect place to relax and enjoy the experience with family and friends. King Pinz Lounge and Sports Grilles feature an award winning bar and spectacular food, and the VIP areas are not to be missed.
---

Stix Billiard Clubs are premier adult nightspots and the introduction to what's hip and cool in regards to an upscale billiard club. Featuring a state of the art modern full liquor bars as the centerpiece for the joints, the style of Stix with its signature red felt professional billiard tables and huge James Dean, Elvis, Bogart and Marilyn murals, has a cool retro big city vibe. With professional billiard tables, ping pong, foosball, shuffleboard, darts, and video games - there is something to do for everyone. Add to the mix TV's with all sports and the latest music videos all around and 5,000 watt sound systems plus the award winning menu - and you have fun, fun, and more fun.
---